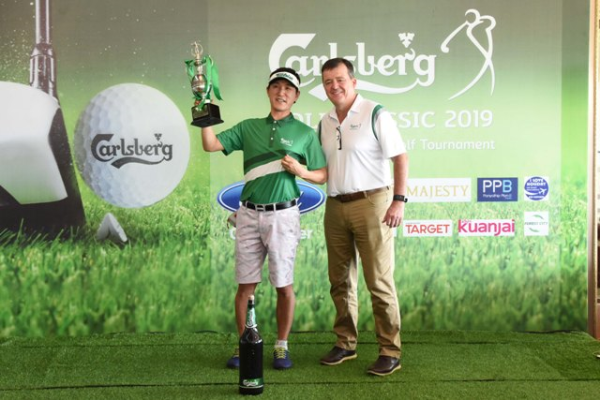 (KPL) The 2nd Carlsberg Golf Classic competition was held on March 28 at 16 Km Golf Club, in Vientiane. About 100 amateur golf players joined the competition.   
Mr Solaphet Keoviengkham won the Handicap category with a score of 83 and will represent Laos at major events in Malaysia and Korea.  Mr. Mr Saykham Soulinthone and Mr Siphatai Phanphengdy were announced as 2nd and 3rd places, respectively. 
The Handicap Division (Gross): First place went to Mr Choi Jong Sik, in second place was Mr Langsy Ayabandith and in third place was Mr Khitlangsinxay.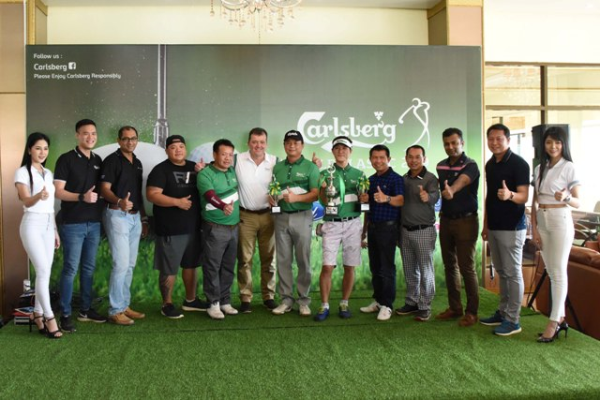 The winners of the nearest to the pin were Mr Sapha Phinphet (37 cm), Mr Outhai Sengchanh (130 cm) and Mr Thongvanh (240 cm).
The longest drive: First place went to Mr Phoutthavong Phalanghak.
"This competition aims to promote the development in the golf sector and raise golf to a higher level of the Lao sports industry," said President of the Lao National Golf Federation, Mr Sounthon Sirisack. 
The competition also aimed to chose promising young players for future competitions. 
Carlsberg Golf Classic evolved from the Carlsberg Trophy, which was first held in Malaysia in 1988.
KPL