(KPL) Asian Development Bank – ADB – is helping develop workers in southern Laos to ensure they are fit for labour markets through the Strengthening Technical and Vocational Education and Training Project in Champassak.
This project improves teaching and learning environment; updates curriculum, assessment methods, and learning materials; and supports training for instructors and school managers, according to Mr Bouakhay Souphaone, Director of Champassak Technical-Vocational Collage.
The project also promotes skills training opportunities for adults and out-of-school youth in the southern province. 
Vocational education is appealing to workers of different ages, ranging from high school graduates to established professionals.
"Most of the students are from southern provinces including Champassak, Saravan, Xekong and Attapeu. They can choose either short-term or long-term courses on mechanics, electricity, electronics, welding, IT, engineering, tourism management, tailoring, beautification and agro-machinery maintenance," said Mr Bouakhay Souphaone.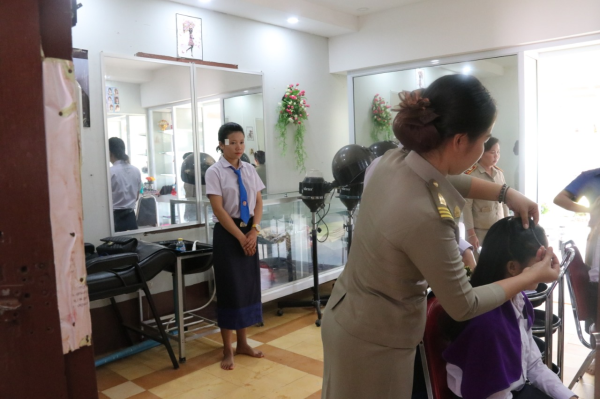 "The result of the project is that we have been able to persuade more students to take our training courses on an annual basis as we can see that we had 3,106 students in 2016-2017 academic year and 3,231 this academic year," said Mr Bouakhay Souphaone.
"I decided to study at the Champassak Technical and Training Collage for tailoring course because it is a short-term course and I can get job easily with this kind of skills," said Miss Viliyaphone Khounsayya.
ADB is helping the Lao People's Democratic Republic improve its technical and vocational training to address skills shortages in priority areas.
The project will focus on certificate and diploma courses of construction and building, mechanical and machinery maintenance, vehicle repair, furniture making, and basic business administration.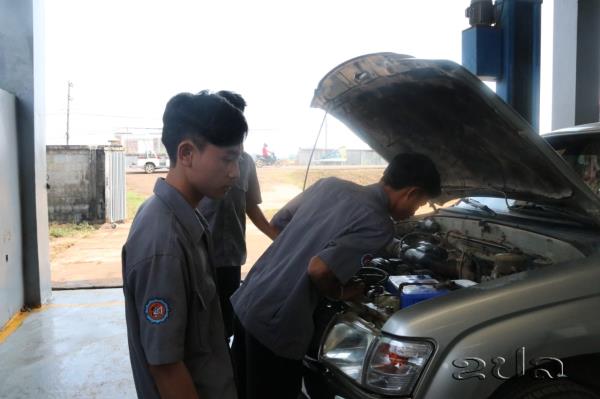 KPL