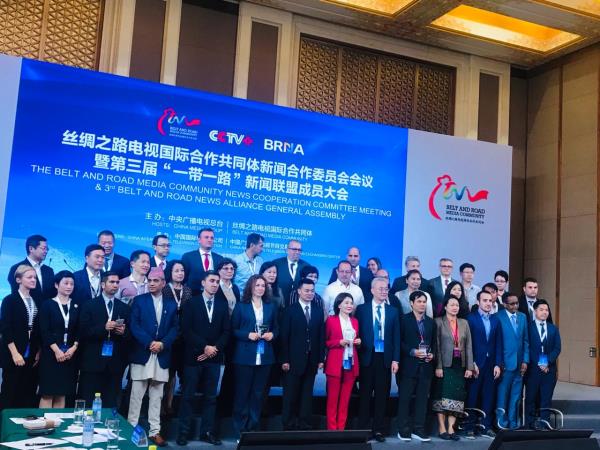 (KPL) Over 400 representatives from 43 countries attended the 2019 Belt and Road Media Community (BRMC) Summit Forum hosted in Beijing, China last week by CCTV China and Silk Road TV International Cooperation Community.
The BRMC is the World's first coalition that aims to promote cooperation in various areas, including news production and media industry alignment for Belt and Road countries.
The participants have agreed to enhance media exchanges and bring more award-winning programmes, documentaries and reports on countries located along BRI.
"BRMC will help heighten people-to-people exchange and mutual understanding for countries involved in the initiative," said Deputy head of the Publicity Department of the Communist Party of China (CPC) Central Committee Wang Xiaohui.
Over recent years, the Belt and Road Initiative has been seen as the revival of ancient silk roads.
The summit forum has been held for three consecutive years since the establishment of the Belt and Road Media Community ("BRMC") in 2016, and has become a highly-recognized comprehensive media industry forum.
By: Keutkhuanchai Malychansy
KPL