(KPL) Champassak province has recorded merely 100,000 domestic and foreign visitors in the first six months though it previously planned to welcome up to 1 million visitors this year.
Mr. Som Bouttakoun, Director, Champassak Provincial Department of Information, Culture and Tourism, has attributed the sharp decrease in the number of visitors in the province to the Covid-19 pandemic.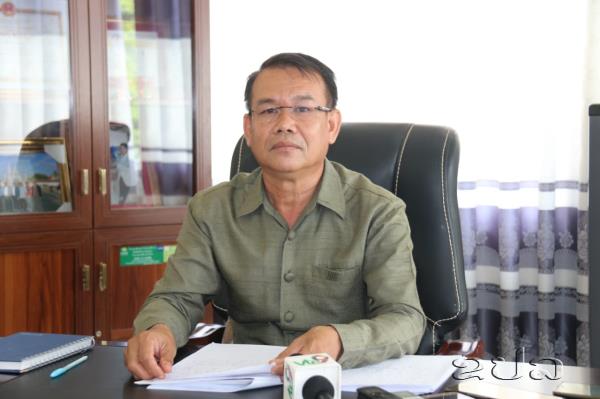 Mr. Som Bouttakoun, Director, Champassak
Laos' shortfall in revenues from tourism industry in the first two months is estimated to be around US$450,000 due to the decrease in the number of visitors from China and Thailand by 16% and 5% respectively, according to the National Economic Research Institute.
With the covid-19 impact, the country's Gross Domestic Product (GDP) is projected to grow at merely 3.3 per cent this year. 
"The tourism sector will continue to make efforts to make travel agents realize tourism potentials and promotional opportunities in Champassak province," said Mr Som Bouttakoun.
"After the government announced the easing of containment and preventive measures against Covid-19, we discussed with the Association of Travel Agents, tourism-related businesses and entrepreneurs issues related to tourism and Covid-19 prevention and control," Mr Som said.
The latest forecast from the Lao Statistics Bureau is half the growth rate of 6.5 per cent projected in the 2020 socio-economic development plan with the virus outbreak hitting tourism industry and other major economic drivers.Across the country, there are more than 600 hotels, over 2,200 guesthouses and resorts, and over 2,600 restaurants, according to a 2019 report from the Tourism Development Department, Ministry of Information, Culture and Tourism. 
KPL