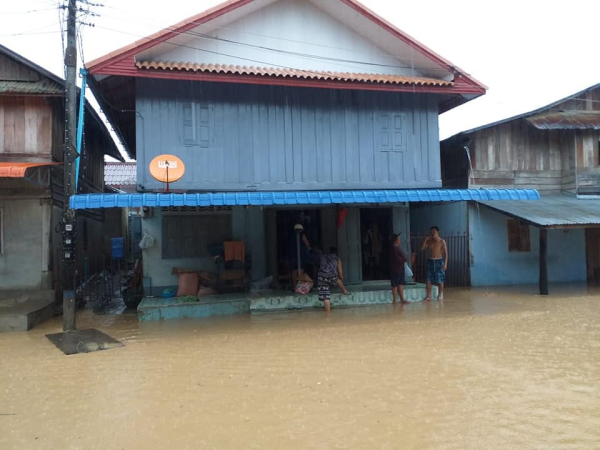 (KPL) Damages caused by Tuesday's floods in Nan district, Luang Prabang province have been estimated at over 11 billion kip, approximately US$1.2 million.
Heavy rain made the Nan burst its banks causing flash floods in eight villages of Nan district on Jul 30.
The eight villages included Nafai, Nalao, Paphai, Sibounheuang, Simoungkhoun, Phonhin, Nakheun and Thad.
Sibounheuang village was hard hit by Tuesday's floods. The village has 157 families with a population of 842 people.
Rice, drinking water, household utensils, clothing, bedding items, dried food  and other relief items are much needed, according to local authorities.
KPL