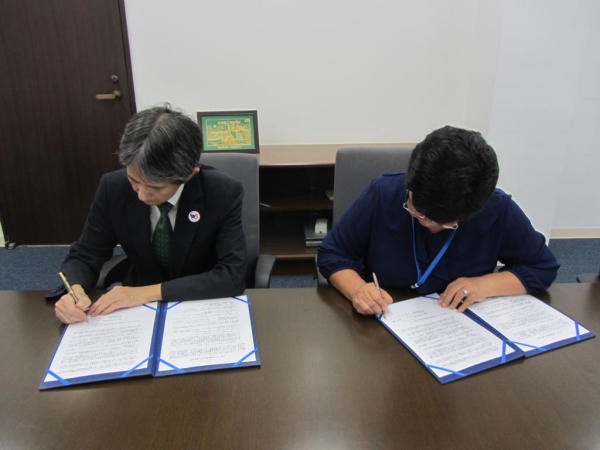 (KPL) The government of Japan is providing grant assistance worth USD 288,211 for constructing school libraries and supporting reading skills of students in Vientiane Province.
The project grant contract was signed at the Embassy of Japan in the Lao PDR on 25 February 2020 between Mr. Keiichi Iwamoto,  Minister and Deputy Chief of Mission to the Lao PDR, and Ms. Soulaphy Viravong, Representative in the Lao PDR of "Action with Lao Children (ALC)", the Japanese non-profit organisation that initiated and manages the project.
The grant will fund activities in the second year of the three-year project entitled "Reading Promotion Project through setting up a school library at secondary schools in Vientiane Province".
The project pursues to achieve a fair and peaceful society by promoting the customs of reading among students, so that they can be equipped with the ability to create their own future.
In this second year, ALC will establish two libraries including a reading/learning space, in two secondary schools in Vientiane Province.
ALC will also provide books and train teachers to promote reading custom among students and encourage students to read in their own time. Furthermore, it is expected that the project will be self-sustaining, and the schools will be successful in managing the libraries by themselves.
ALC was founded in 1982 and has been working both in the Lao PDR and Japan to promote the healthy growth of children in Laos. In 2014, ALC implemented a project to support school libraries through providing a total of 1,700 books, and constructing reading/learning spaces in two high schools in Vientiane, with funding from the Japanese government.
KPL