(KPL) Malaysia Food And Travel Fair 2019 opened on Saturday at Vientiane Center in Vientiane Capital.
Two-day ( Oct 5-6) Malaysia Food and Travel Fair 2019 was organized by the Embassy of Malaysia to the Lao PDR and Tourism Malaysia.
Mr. Savankhone Razmountry, Deputy Minister of Information, Culture and Tourism and ambassadors, member of the Diplomatic Corps witnessed at the event.
"Today, the launching of the Visit Malaysia Year 2020 logo is held in conjunction with the Malaysia Food and Travel Fair 2019. Here today, will be showcasing 12 booths that will be selling Malaysian cuisines and attractive travel packages for Vientiane-Kuala Lumpur-Vientiane sector," said Mr. Mohd Aini Atan, Ambassador of Malaysia to the Lao PDR.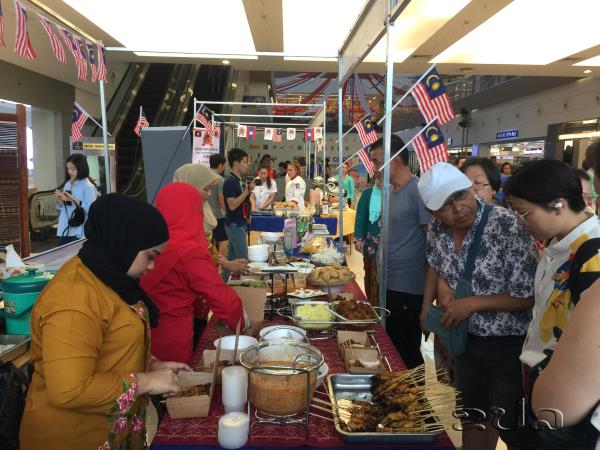 "The types of food that we will be selling are Nasi Lemak, Roti Canai and Dhal, Curry Mee, Nasi Kerabu, Satay, Karipap, Soto and Rendang with Pulut. Not forgetting Squid Biryani, Chicken Biryani, Bubur Kacang, Nasi Goreng, Mee Goreng and Bihun Sup.
The event will also be showcasing several types of dances by our cultural troupe from Tourism Malaysia," said Ambassador Mohd Aini Atan.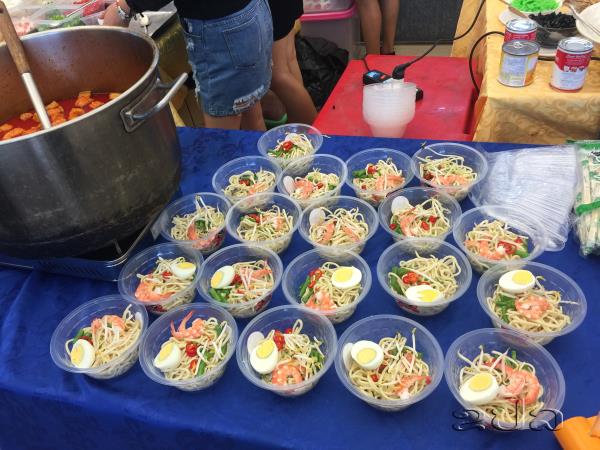 The trouble will be performing four times a day, with four different types of dances, portraying our multi-racial backgrounds from all over the country.
Kuala Lumpur was ranked 9th in the list of most-visited cities in 2017 according to the Top 100 City Destinations 2018 report.
KPL