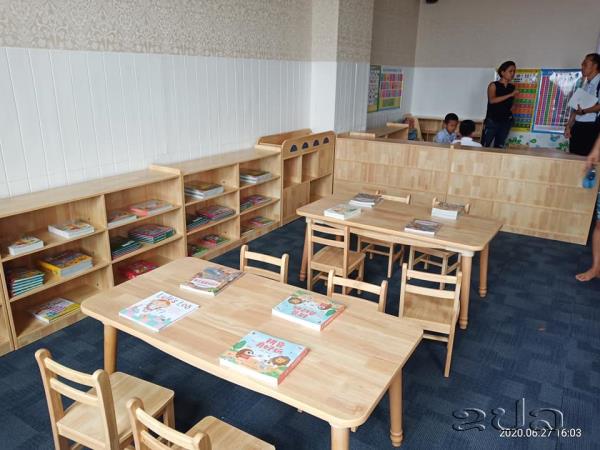 (KPL) Minxin Chinese International School (MCIS) has scheduled to open its teaching and learning for kindergarten 1 and 2 levels within a temporary school premises at Landmark Hotel, Vientiane Capital this September.
Governed by a board of representatives from the Belt and Road Hong Kong Centre and Krittaphong Group, the school is expected to open primary school section in 2022, once its permanent state-of-the-art campus of 26,674 sqm is fully built, and secondary school section in 2023. 
MCIS, founded by the Overseas Chinese Schools Limited, a direct subsidiary of the Belt and Road Hong Kong Centre, in conjunction with the Krittaphong Group in Laos, said it will apply the Chinese National Curriculum to its teaching and learning through an intensive three-language platform.
Teaching and learning at the school will be conducted mostly in Chinese and English within a 'through train' model from preschool to secondary school as Lao will be taught for some selected subjects.
The Chair of the MCIS School Board is the Vice Chairman of the National Committee of the Chinese People's Political Consultative Conference Leung Chun-Ying while the board members are educational experts from Hong Kong and eminent figures from Laos.