(KPL) Members of the National Assembly approved at their ongoing 7th Ordinary Session on Jun 13 amendments to the Law on Forestry.
"The Ministry of Forestry is working hard to realize the stainable development goal of the government and promote green growth," said Minister of Agriculture and Forestry Lian Thikeo as he defended the amendment of the law.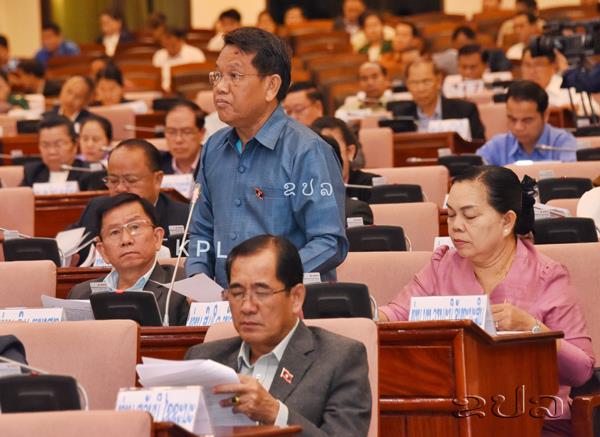 He explained that the amendment aimed to ensure that the law was a fundamental legal mechanism for concerned government bodies at both central and local levels to manage, protect, develop, use and inspect forest and forest lands.
The forestry law is the second law to have been approved by the National Assembly since the assembly opened its 7th Ordinary Session on Jun 5, 2019.
KPL