Singkham Yengtavanh
(KPL) People in Dongnakham village, Adsaphangthong district, Savannakhet province are very happy and proud to have their old school rebuilt and equipped with equipment necessary for the studying of their children.
The newly built Dongnakham Primary School results from a joint funding of 350 million kip from Acronis Cyber Foundation and Child's Dream Foundation from Switzerland.
"We are very grateful to receive such generous support from both foundations – Acronis Cyber and Child's Dream – because this new school will make students pay more attention to their studying because it has beautiful building, is electrified and equipped with a toilet and other facilities," Mr Outhone Sayasith, Director of Dongnakham Primary School said on behalf of beneficiaries in the village.
Mr Outhone recalled the days when the school neither had electricity nor water supply, the school was in very poor condition, and educational equipment was highly needed. These caused constraints to teaching and learning at the school and such a situation was more disappointed during rainy season. "We would like to express thanks and gratitude to Acronis Cyber Foundation and Child's Dream Foundation for extending assistance to our village. We will keep your generosity in our hearts forever."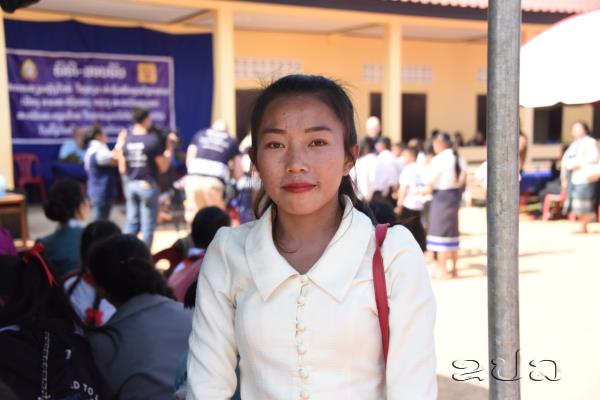 "I am very happy to have new school for my students because I can see everyone is very keen to come to school and see their brighter smiles. The happiness of teachers like us is to be able to see our students happy and paying their attention to their studying," said Miss Bouaphan Inthakaysone, a teacher of Dongnakham Primary School.
Miss Phetdavone Sitthideth, a volunteer teacher at the school said: "Today I came to school and saw that our school has new building and brighter smiles from the students. This makes me very happy and encouraged to teach them. I will do my best for my students."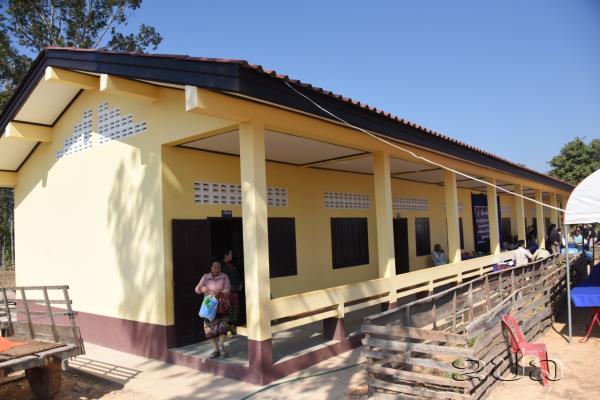 Mr. Phetsalath Salika, 59, a resident of Dongnakham said: "I was unhappy to see our children studying in a school that was very old and almost ruined for many years. Today is the happiest day in my life as I can see such a new and beautiful school and our children's happiness."
KPL