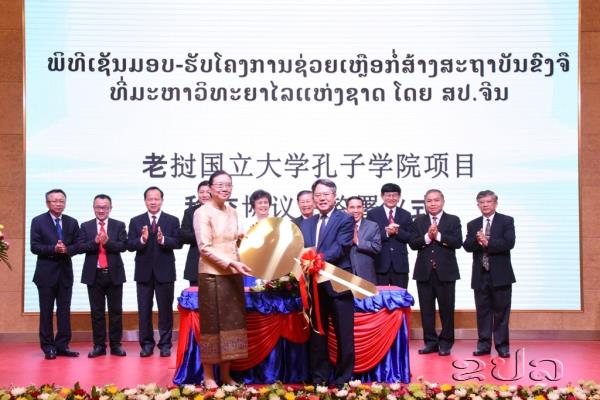 (KPL) The newly built Confucius Institute, located on the Dongdok campus of the National University of Laos, was officially handed over on Jun 26 between Counselor of the State Council of China Xu Lin and Minister of Education and Sports Sengdeuane Lachanthaboun.
The construction of the institute was funded with grant aid from the Chinese government.
The handover was witnessed by former Deputy Prime Minister Somsavat Lengsavad and representatives of relevant organizations.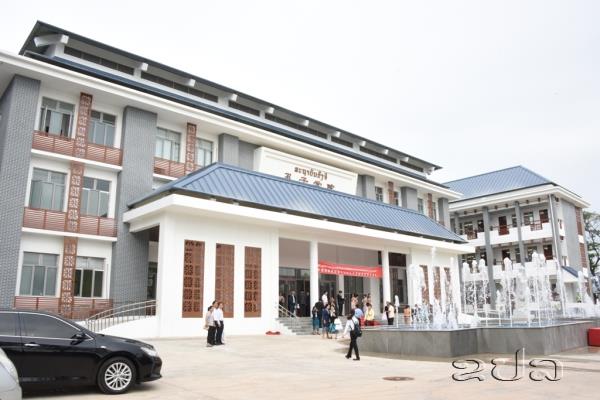 "Confucius Institute is a place for cultural exchanges for Laos and China, for promoting mandarin learning-teaching for students and those interested in learning Chinese," said President of the National University of Laos Somsy Yorphanxay.
The president of the university also pledged to use the construction for optimal benefits and help make it an educational model and a bridge for enhancing the relations between Laos and China, an advanced centre for learning and studying Chinese language and culture that meets regional and international standards.
KPL