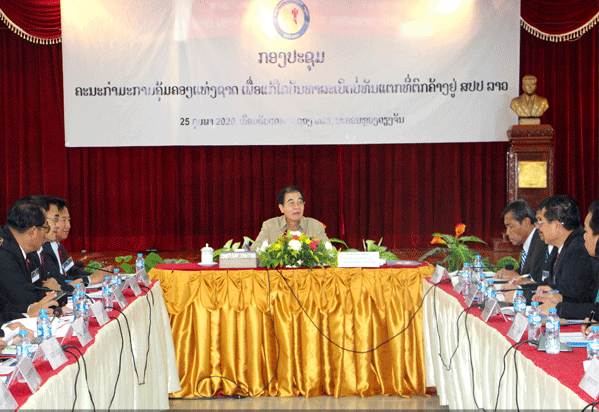 (KPL) The National Regulatory Authority (NRA) for the UXO/Mine Action Sector has set a target to clear and destroy unexploded ordnance from up to 10,000 ha of land this year.
"Vast areas of land remain contaminated with UXOs, amounting to a total of 87,000 sq km or 8.7 million ha. All of this must be surveyed and cleared of UXOs so that development can go ahead,'' Minister of Labour and Social Welfare and President of NRA Khampheng Xaysompheng told the NRA's annual meeting held in Vientiane on Feb 25.
The meeting was attended by government officials from Vientiane Capital and provinces.
Since 1996, 962 people have been injured and 251 people have been killed in UXO-related accidents.
"Today, only 60,190 ha of land have been cleared of munitions and 111,196 ha of land have been identified as Confirmed UXO Hazardous Areas," said the minister.
According to Mr Chomyaeng Phengthongsawath, Head of the NRA's Office, surveys will be carried out in 1,106 villages in Xieng Khuang, Khammuan, Savannakhet, Saravan, Xekong and Attapeu to ensure 10,000 ha of land are free of unexploded ordnance.
KPL