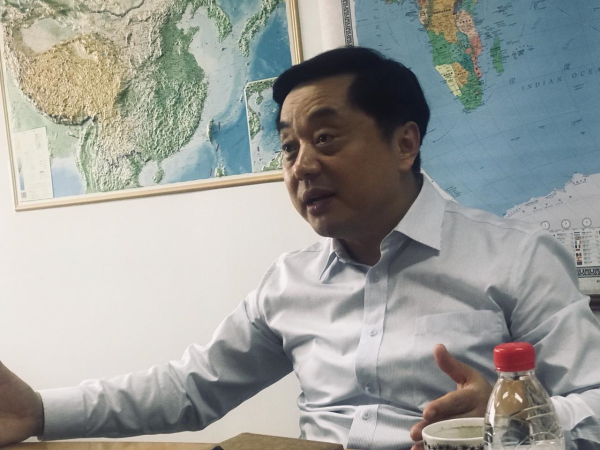 Du Chunguo, President of PowerChina Resources
(KPL) Laos, a landlocked country with abundant natural rivers, has an ambitious vision of becoming the Battery of Asia. Meanwhile, energy development is considered a key for poverty reduction in Laos.
Despite being among small countries in ASEAN, Laos has been able to secure stable economic growth rate over the past several years.
Its economy has been driven by fast-growing energy sector, tourism, manufacturing, and agriculture, major transport projects, and young population.
Over recent years, revenues from some key exports including timbers, gold, and copper have been decreased sharply. At the same time, foreign investors have flocked to Laos investing billions of dollars in hydropower and clean energy development to respond to rising demand for electricity in its neighbours.
Energy development constitutes a key long-term economic driver for the Lao PDR. It has a potential capability of 26.5 gigawatts (GWs). The Lao government has an ambitious plan to generate 10,000 MW of hydropower by 2020 with more than 75% exported to neighbouring countries including Thailand, Vietnam, Singapore, and Malaysia.
According to the Minister of Energy and Mines Khammany Inthilath, Laos has over 40 hydropower plants with an installed generation capacity of over 7,000 megawatts (MW). These are able to generate 37,028 million kilowatt-hours (kwh) of electricity a year. Another 47 plants are under construction or about to start construction and all of them are expected to be put into operation by the 2020-2021 fiscal year. Then the country will have 100 hydropower plants with a combined installed generation capacity of 13,062 mw and be able to generate 66,944 million kwh annually.
Yet, realizing the fact that some hydropower dam construction projects may not meet design and construction standards, early this year, the government ordered ministries concerned to strictly inspect all hydropower plants in the country. Any projects proved substandard or deceitful must be closed by the government's order.
The Lao government is currently seeking quality investment especially in energy, industry, agriculture, tourism, and other sectors to cope with emerging challenges and globalization.
The Laos-China railway construction project is number one megaproject under the Belt and Road Initiative (BRI). The five-year construction project is worth approximately US$ 6 billion.
Seventy per cent of the project's funding has been shared by China and the rest by the government of Laos. The construction is expected to be completed by 2021.
Lao officials have said that Laos-China railway is one of highly important arteries for Laos' economic development growth as it will create favourable conditions for investment, trade, tourism, transport, and service.
Last year, China topped the list of largest foreign investors in Laos with Chinese investment represented in 777 projects worth over US$ 11 billion. The bilateral trade between Laos and China reached 3 billion USD, an increase of 17% year on year.
Last month, Mr. Du Chunguo, President of PowerChina Resources gave a journalist from the Lao News Agency an interview full with his wonderful perspectives.
Why have you decided to do investment in Laos?
Laos shares a border with China. This makes Laos the most important strategic point. Laos is a neighbour and has a long historical relationship with China. Moreover, the Laos-China railway is also considered a historical symbol for the two countries. This is turning Laos from a land-locked country into a land-linked one and not only gives big opportunities for trade, investment, transport but also makes peoples closer to each other. "I love Lao people. They look very friendly with a pure smile. They are humble. Furthermore, the relationship between Laos and China has been developed significantly.
Beautiful Nam Ou River of Laos originates from the border area which is located between Jiangcheng,Yunnan province of China and the north of Phongsaly province of Laos.
It is the largest tributary of the Mekong River and runs 475 km through the northern part of Laos.
Today, the construction of the Nam Ou River cascade hydropower project which is invested by POWERCHINA "whole industry chain integration", is transforming the abundant water energy of the Nam Ou River into a driving force to promote the economic and social development of Laos.
How is your company (PowerChina) related to the Belt and Road?
The Nam Ou River cascade hydropower project under the concession period of 29 years is POWERCHINA practice of "The Belt and Road" initiative, the first overseas BOT project which is highly valued by the governments of the two countries. The project is being developed in two phases. Its total installed generation capacity is up to over 1 million kilowatts, and its average annual electricity output is 5 billion kwh.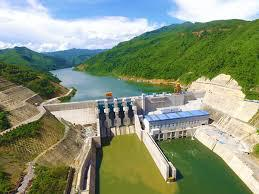 PowerChina has just completed the first of two phases of the project. Nam Ou 2, Nam Ou 5 and Nam Ou 6 hydropower stations with a combined installed generation capacity of 540,000 kilowatts were put into operation in May 2016.
Nam Ou 1, Nam Ou 3, Nam Ou 4 and Nam Ou 7 hydropower stations have been scheduled to be completed in the second phase and put into production in 2020.
After the Nam Ou hydropower project is completed, our company will launch commercial operation and all generated current will be sold to EDL (Electricite du Laos), and it will continuously promote the construction of the power grid in northern Laos, upgrade transport interconnection and meet the demand of local electricity market. 
Upgrading the power export capacity of Laos and its efforts to integrate into regional electric power market should be promoted.
The Nam Ou River Cascade project will supply stable and high-quality power not only for the economic and social development in Laos but also for the construction and operation of the Laos – China railway.
How does your company take care of the environment and local communities?
The Nam Ou project always adheres to the "high-quality standards of green and clean energy, taking responsibility for the socio-economic development, promoting actively the Chinese and multicultural integration". Moreover, our project has attached much attention to minimizing both environmental and social impacts. Our business not only focuses on making money but also cares so much about preserving the animals, agricultural cultivation and forest areas; allocating suitable resettlement communities and livelihoods and creating jobs for local communities.
Initial statistics suggest that the whole river basin resettlement project has impacted 10 districts in two provinces.
So far, the company has supported many activities involving its responsibilities for resettlement villages, local traditional festivals, donations and providing educational opportunities to local students, improving labour skills and creating more than 8,000 jobs. Additionally, over 500 km of roads have been built and upgraded with more than 20 large and medium bridges built over recent years. Each resettlement village has built a complete set of wharfs, schools, markets, hospitals, and temples.
By: KeutkhuanchaiMalychansy
KPL