Thailand Shopping & Dining Paradise 2019 Planned To Boost Shopping During Green Season
(KPL) The Tourism Authority of Thailand and Udon Thani province will hold a Thailand Shopping & Dining Paradise 2019 exhibition to attract domestic and foreign visitors, especially those from Laos.
"Udon, Ready to Bring Fun to Every Dish" festival has been also scheduled to take place on the sidelines of the Thailand Shopping & Dining Paradise 2019 exhibition to encourage spending among Thai and foreign visitors during the off-season (Green Season), between August 1 and 31, 2019.
The exhibition aims to provide quality products and service to both Thai and foreign visitors from CLMV – Cambodia, Laos, Myanmar and Thailand. More than 50 local businesses have joined the promotional festival.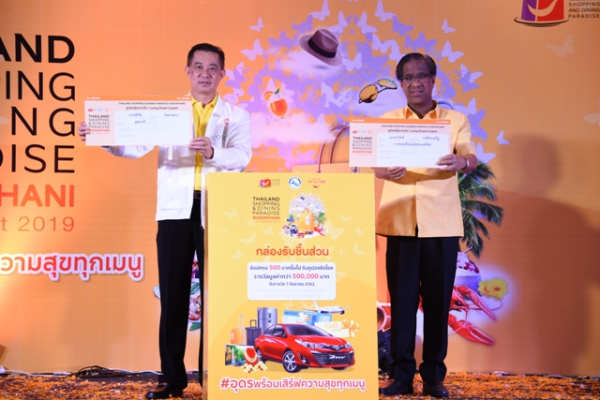 All information about the participating businesses can be found online using mobile app Beyond Udon City.
 "Udon Thani is a commercial and service hub of north eastern Thailand. The province features a variety of local and international foods, native products as well as popular brands," a press conference was told last Friday.
Held in Udon Thani, Thailand, the press event was presided over by Udon Thani Vice Governor Sitthichai Jindaluang and Executive Director of Tourism Investment Department Korawit Wongprasert.
KPL