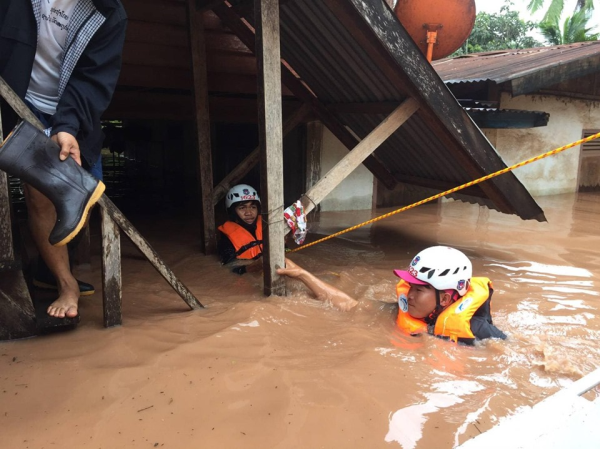 (KPL) Current floods hitting southern provinces since late August have left two dead and two missing and caused severe damages to public infrastructure, people's property and farmlands, a report has said.
Heavy rain brought about by two consecutive storms Podul and Kajiki has led to severe flooding in Khammuan, Savannakhet, Saravan, Xekong, Attapeu and Champassak provinces.
The natural disaster has been affecting more than 54,200 families in 788 villages of 37 districts in the central and southern provinces. Authorities in these provinces have evacuated over 3,400 families.
Relief items including food and drinking water, and rescue equipment are much needed, the Department of Social Welfare, Ministry of Labour and Social Welfare, has said in its report.
KPL