(KPL) On June 15th, with the theme of "About the Beginning of Man", "The 6th Inter-Continental World Alliance of Religions' Peace Office Meeting" was held to discuss religious teachings on human life written in scriptures through YouTube by religious representatives from Buddhism, Christianity, Hinduism, Islam, Sikhism, and Zoroastrianism.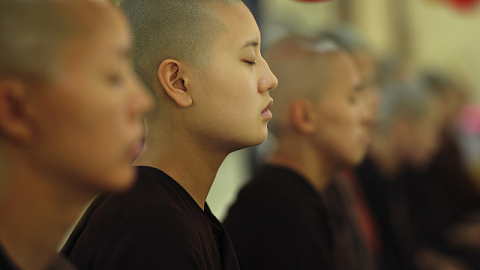 Hosted by an international NGO named Heavenly Culture, World Peace, Restoration of Light (HWPL) under the UN ECOSOC, this interfaith dialogue based on the study on religious scriptures by religious leaders from Portugal, India, South Korea, Sri Lanka, the United States, and Yemen was to examine the value and meaning of religion that has now been a major cause of conflict.
 Regarding the importance of interfaith dialogue based on scriptures, Chairman Man Hee Lee of HWPL says, "Many conflicts bring the destruction of our globe. Wars and conflicts must come to an end in order to achieve peace, but wars break out more frequently because of religion. It is said that God had creation not to kill, so there should be zero conflict caused by religion. This is why religious leaders become one for peace."
 About the meaning of the interfaith dialogue, "It really is a family of people of different religious backgrounds, all aiming at the same goal of peace. It is through this bonding that earth can be a better place and human beings can emulate each other by being good persons. And that is how God works his way through us." said Dr. Meher Master-Moos, President of Zoroastrian College in India.
 Interfaith dialogues by HWPL WARP Offices through comparative studies on religious scriptures in 250 locations from 128 countries have been conducted to promote understanding and respect among religions and prevent conflicts.
KPL